Q&A with Sam Redston and Jen Zielinska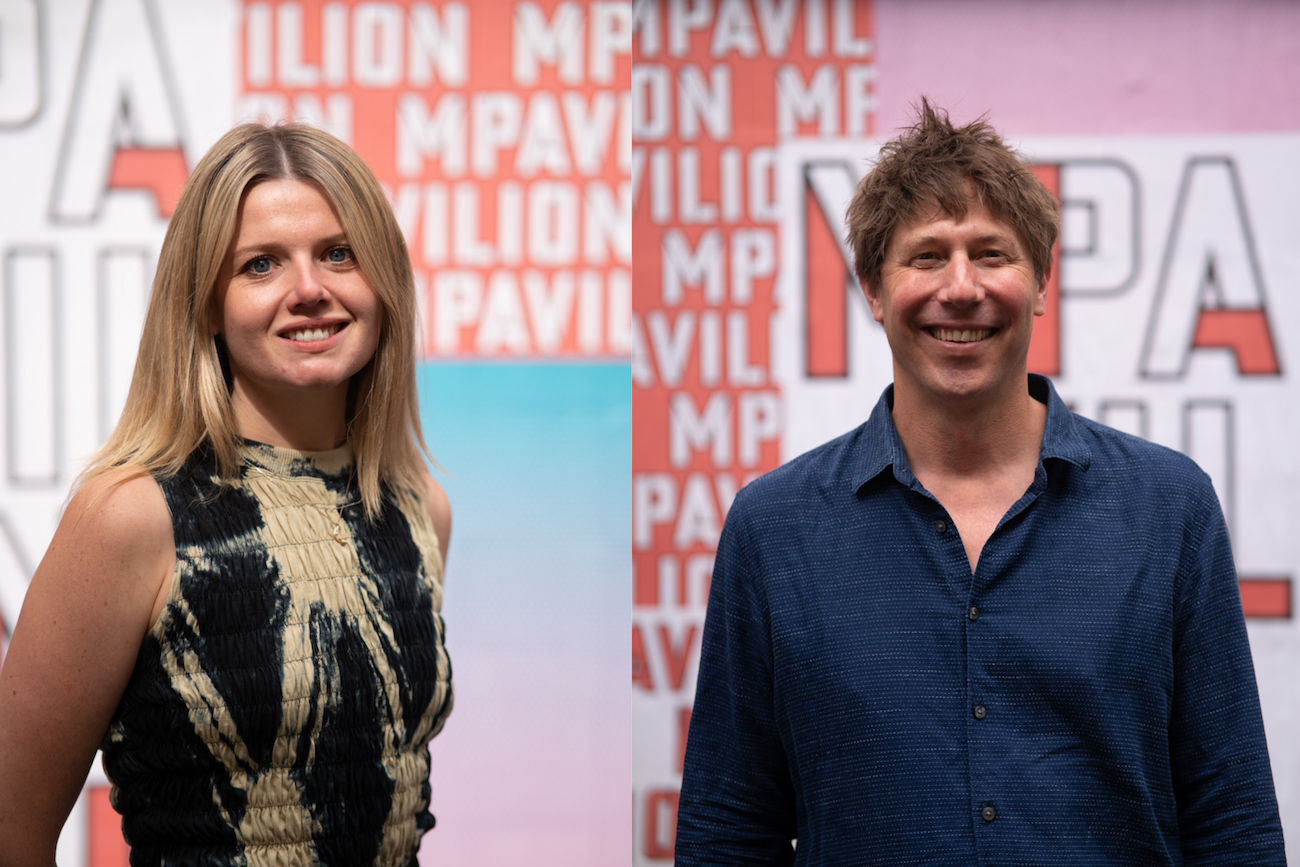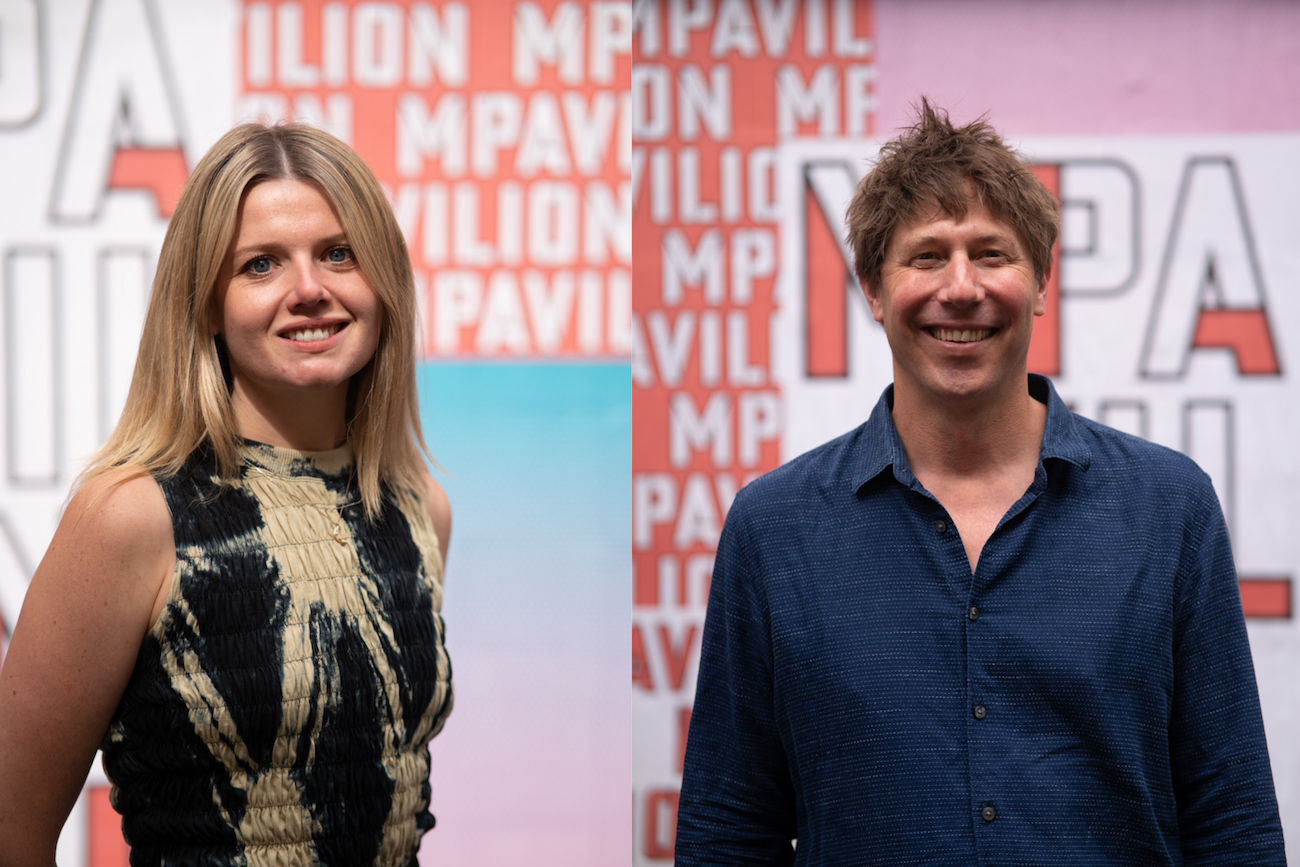 Bringing a months-long, free program of art, design and culture events to life every year is a formidable enough undertaking at the best of times. But nothing could have prepared Sam Redston and Jen Zielinska, the CEO and creative director of MPavilion respectively, for the challenge of making Melbourne's favourite cultural laboratory happen in the midst of a once-in-a-century pandemic. 
Now drawing to its close, MPavilion 2020/21 defied every threat to its fruition by trusting in the message that has been at MPavilion's core from the start: respond to the times.
And respond, it did. Beginning at the height of Melbourne's second Covid-19 quarantine, MPavilion 2020/21 opened the season online with talks, performances, DJ sets, workshops and more that could be streamed—and directly engaged with—from wherever lockdown found you. From there, Melbourne's 're-opening' of physical venues saw the season transition from a purely digital experience to an in-person program that unfolded across the city in past MPavilions, including Amanda Levete's pavilion at Docklands, Bijoy Jain's pavilion at Melbourne Zoo, and Rem Koolhaas & David Gianotten's pavilion at Monash University in Clayton. Finally, January 2021 took the rest of the season to the heart of the CBD—specifically the seventh floor of legendary local architect Peter McIntyre AO's Parkade car park. 
While time, space and the heightened demands of public safety brought very particular constraints to the planning and execution of the season, the special conditions of each MPavilion iteration—digital and physical—also inspired the MPavilion team and collaborators to reframe, re-approach and adapt the notion of a 'cultural laboratory' in radical new ways. 
But how, exactly?
After taking a big breath at the close of the season, Sam and Jen sat down to share some of their reflections on MPavilion 2020/21.
MPavilion: Sam! Jen! It must seem surreal to have a quiet moment after the whirlwind of the last twelve months. As your heart rates return to normal, what aspects of this latest MPavilion season stand out to you as the most memorable?
Jen: The first thing that comes to mind is how incredible it was to work with so many clever, talented and determined people throughout the whole season. The privilege of collaborating with them to make great works was what kept me going through every challenge of the pandemic, and actually what helped me to process and make sense of this past year, myself. Secondly—Hair Salon! A real stand-out of the 2020/21 program, for me. In every aspect of its execution, Hair Salon was a hugely important, exciting, thought-provoking enterprise. Working with people like Atong Atem and Sabina McKenna to conceptualise the thing, and then getting incredible organisations like HoMie and Short Back and Sidewalks involved alongside a host of fantastic hairdressers in order to have a real, functioning hair salon happen while panels of magnificent speakers shared their insights and experiences with an audience—ah! It was incredible. I think Hair Salon was one of the most fully-rounded and satisfying pieces of programming that's ever happened at MPavilion.
Sam: Immediately to me, it's the strength of our collaborations. Since MPavilion began in 2014, each program has developed important relationships with remarkable people, and watched them grow over the seasons. There really could have been no greater test of the strength of those relationships than opening an MPavilion season in a year like 2020, and I am so delighted to say that overwhelmingly, they not only stood the test, but beat the test into submission! The success of this most unpredictable of seasons all comes down to the maturation of our collaborations with all kinds of individuals, organisations and partners. The level of support and trust that we received from Creative Victoria, City of Melbourne, RACV, Bloomberg Philanthropies, Dexus, Hugh Williamson Foundation, IAS Fine Art Logistics, and our many other wonderful partners was so heartening, and affirming. At every turn our collaborators, supporters and partners brought all they had to offer, and we learned that collectively this represented an incredible resource of innovation, creativity and practical solutions. That we were able to make so much happen at such a time is a real testament to the power of community through challenging times, and of 'being in it together'. 
MP: Collaboration has always been one of the key ingredients of MPavilion. Tell us more about the role it played in season 2020/21.
Sam: MPavilion is an utterly unique platform—it's a hub for community, a connector for creatives, and a champion of design in all its manifests. Such a unique entity requires unique support, from both its partners and its collaborators. We have been incredibly lucky to work with partners who understand the fluid and flowing nature of what we do, and who have committed to being with us every step of the way. That kind of support means that we can then support our community in turn. When the pandemic hit and we were all suddenly required to stay at home, one of the first things that became very clear to us was that we needed to do all we could to get artists and designers back into work. And we were able to expand our program to achieve that goal—which included working with over 510 individuals throughout the season—because our partners felt the same way, and stood by us.
Jen: It's safe to say that collaboration is always the hero of the story of every MPavilion season. But no season has relied upon it more than the one we've just wrapped. The support of our partners meant we could roll out the biggest MPavilion program that's ever happened, which meant giving more work to more individuals and organisations than ever before, right when they needed it. It also afforded us greater scope in the way we could approach programming—we got to be more expansive in our events, more imaginative in our collaborations with creatives, more 'sky's-the-limit' in joining forces with other organisations. That how's MERGE—a partnership between Melbourne Music Week, Open House Melbourne and RMIT that supported five emerging music acts—came into being. It's how we got to do Hair Salon, Rollerdisco, Topless Cinema (with Rooftop Cinema), and Empty Spaces Summit—an M_Curators' event that saw a group of young people explore the untapped possibilities of urban spaces, supported by Bloomberg Philanthropies. 
MP: Can you talk us through the unusual way this season unfolded, and what it might mean for MPavilion in seasons to come?
Jen: Our site manager Paulie Douglas described MPavilion 2020/21 as being "deeper and wider" than any other season, and I think that really sums it up. One of the main new things to emerge from this MPavilion season was increased accessibility. Going digital for the first part of the program meant our events could reach more people, locally and internationally, and now we have an incredible catalogue of videos, podcasts and recordings in our online MPavilion Library that can be enjoyed by anyone at any time. Then being at multiple physical locations across Melbourne when we could come back together again in person meant we could reach more of the community during a time when movement was limited. And finally, once we'd settled in at Parkade and Covid-19 restrictions were eased, we really ramped up the physicality of the programming itself, with lots of dance and music and movement events. By that stage, we knew our audiences were just desperate to reconnect and have fun after lockdown! Beyond Melbourne, we were also able to put together regional programming, including talks at Benalla Art Gallery, thanks to RACV. We learned so much in being able to try different kinds of programming this season—they'll definitely play a role in the MPavilion seasons to come. 
Sam: In each of its iterations as a literal building, MPavilion has always been an utterly unique platform. But what the pandemic did was actually offer us the chance to understand what MPavilion can be when it isn't one literal, built structure. It meant we could really walk the talk of MPavilion's core message since the cultural laboratory began in 2014—that MPavilion is more than just a site; it is a force of adaptivity, change, responsiveness. And that's a revelation we'll definitely be taking with us into the next season, and beyond.
MP: What would you say has been the main takeaway for you from this MPavilion season?
Sam: It might seem like a strange thing to say at this point in history, but I can honestly say that through all the trials and challenges of the last twelve months or so, the realisation of this extraordinary MPavilion season has left me feeling more confident than ever. Confident that the 'impossible' really can be achievable, with a hardworking team, generous and imaginative collaborators, and an overarching attitude of excitement and determination. But by the same token, this time has also ushered in new levels of patience and kindness. Everyone was processing working from home, and being in totally new communication conditions, in their own way. So we had to be especially mindful of taking care of each other, too. It was clear from the start that we couldn't just push things to breaking point. So while we felt enabled to give whole new approaches and projects and dreams our best shot, we also got better at respecting each other's limits, too. Kindness has played a huge role in the success of this season, I think. A big part of that confidence also came from the feeling of trust that we on the MPavilion team felt from our partners, collaborators and supporters, through every high and low of such a difficult time. There was this incredibly heartening sense of everyone cheering each other on—of standing together, and doing what needed to be done to make wonderful things happen. If there is any upside to these 'thousand cuts' that we experienced throughout the pandemic, it is absolutely the way that the support of our community allowed us to achieve so many things that might not have been possible before—connecting with Rooftop Cinema to create a free cinema season, working with Outwst, 66 Records and ON3 to stage their first ambitious fashion show, and pulling off the UPTOWN MRelay as an online talk instead of an in-person, live event, when the snap 5-day lockdown was called, for example. And then getting every event online and sharing it with the world! It's huge. The confidence we've gained over the course of this season is already catapulting us into the next one! 
Jen: For me, planning, creating and realising the MPavilion program with our team and collaborators has been a lifeline during the pandemic! Having something so life-affirming and hopeful and exciting to work towards was huge for me, and getting to do it with so many wonderful people was a true gift. You know that feeling when you smile at someone on the street, and they smile back? That's how it felt working with everyone who was involved in this season! Even when there were practical challenges, and everyone was facing their own struggles through lockdown, generating, tending and cementing those relationships was incredibly uplifting. Being able to feel and see and hear our collaborators' ideas become realities—and then see the collaborators' reactions themselves—has been the most powerful outcome for me this season. So I feel an enormous sense of privilege to have been able to work with wonderful people on projects we loved. What a way to process such a wild time in history! For me, MPavilion 2020/21 was a collective catharsis.