Q&A with Jemma Read of Bloomberg Philanthropies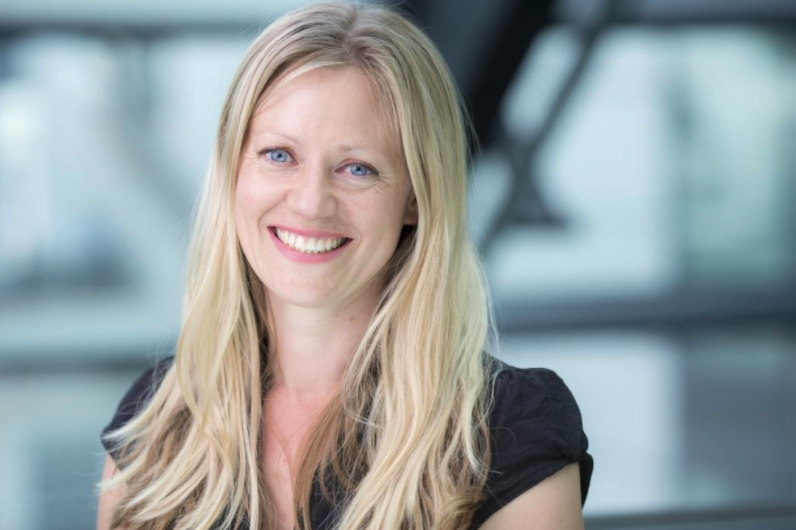 If there's one belief that fuels everything we do at MPavilion, it's this: exceptional cultural projects bolster and enrich communities. And it's a belief held by our new presenting partner, Bloomberg Philanthropies.
Dedicated to the environment, public health, the arts, and education, Bloomberg Philanthropies is a global leader in making meaningful change at every social level. So in 2020, MPavilion is proud and humbled to have the organisation become our major supporter, particularly of our M_Curators program.
To celebrate this partnership of deep shared values, we spoke about creativity, community and the mobilising power of culture with Jemma Read, Bloomberg Philanthropies' global head of Corporate Philanthropy.
MP: Hi Jemma! In a year when the scale and reach of our cultural program is more important to the people of Melbourne than ever before, MPavilion is so proud to have Bloomberg Philanthropies as a major sponsor for our 2020 season. From your perspective within the organisation, what do you see as the most exciting aspects of Bloomberg Philanthropies partnering with MPavilion?
JR: Bloomberg supports public art works in cities where our employees live and work around the world, but what makes our partnership with MPavilion so vibrant is the element of community engagement that continues through such diverse programming. The Naomi Milgrom Foundation collaborates with some of the most esteemed architects, and we are excited by the creative and innovative ways MPavilion is leveraging architectural design to bring the community of Melbourne together.
It's also wonderful how MPavilion is adapting their program during COVID-19 to meet the needs of the community and the creative industry. We are thrilled that MPavilion will be presenting a dynamic online program to enable even broader access to the arts.
MP: Our foundations—Bloomberg Philanthropies and the Naomi Milgrom Foundation—are both driven by the belief that great design and exceptional cultural projects play profound roles in enhancing community life. In 2020, MPavilion is acting on this belief by commissioning many more artists, designers, musicians, educators and more. Can you tell us a little more about the ways Bloomberg Philanthropies is realising its cultural mission this year?
The arts are a vital part of our cities! This year, cultural and civil society groups have been hit hard as a result of COVID-19, and in the early days of lockdown, we responded with emergency relief to support arts, cultural and civil society organisations in New York and London.
Bloomberg employees also use their skills and expertise to advance our work in support the arts. For example, the Bloomberg Connects app, a digital guide for museums and cultural organisations, is developed with the support of Bloomberg engineer employee volunteers.
MP: We're delighted that Bloomberg Philanthropies is particularly interested in supporting our M_Curators residency in 2020. As an initiative that gives young and emerging art curators the chance to play a direct role in programming at MPavilion, M_Curators has been a hugely successful and inspiring part of each season since its inception. What is it about M_Curators that feels especially exciting to you and your team at Bloomberg?
Supporting diverse voices in the arts is central to Bloomberg's approach, which makes the M_Curators residency particularly exciting for us. We are delighted to support young, future leaders interested in curating the arts. Their fresh, cross-disciplinary art perspectives will help MPavilion expand its programming this year. We look forward to seeing how this cohort will continue to drive the art world forward long after their M_Curator residencies.