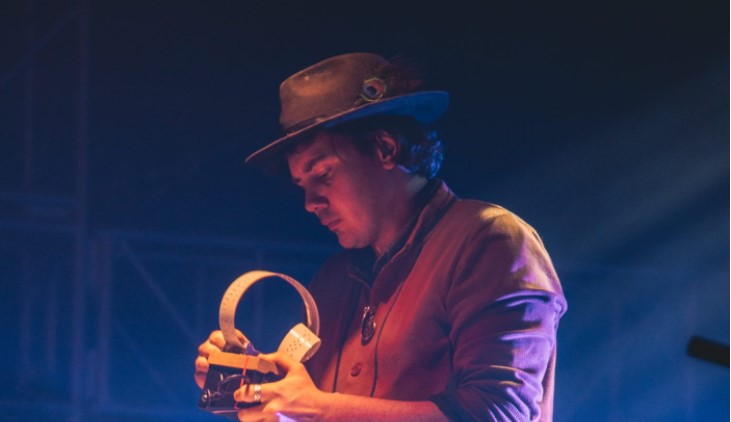 Eclectic and esoteric, Diimpa is an avant composer, soundscape weaver and sonic wizard. He is a proud mixed race Gubi Gubi, autistic, queer artist who works with keyboard instruments like analogue synths, music box, glockenspiel or accordion to create worlds of effortless magic and sound journey.
Diimpa's keen interest in durational pieces has seen 8 hour improvisations as part of Yirramboi Festival, Blakheart Festival, and 'Sustenance' at Arts Centre Melbourne for Fringe Festival 2016.
Recently, Diimpa has been part of Meredith Music Festival and the Melbourne International Arts Festival, and Music Victoria's 'Best Experimental/Avant-garde Act' nominee 2019. Filled with electric pulses or ambient textures, Diimpa's music is, at its heart, transcendent.