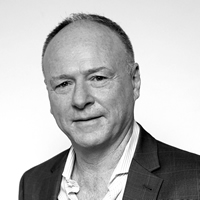 Daniel has a different perspective on people and space, having built a career on the people side of work for 30 years as an HR strategist. But his interests go well beyond traditional HR concepts to a fascination with the whole workplace experience and organisational performance impacts.
Daniel believes you can't get there unless you know where you are going and is vitally interested in clarifying what needs to be achieved as the starting point. His superpower is aligning outcomes with strategy, stakeholder relations and developing change approaches.
Daniel was formerly both Head of Corporate and Head of People and Performance at NSW Treasury, and Director of Client Services at Finance and Innovation. A pivotal point at NSW Treasury was his leadership of the highly successful New Ways to Work Program.
He has consulted across the government, commercial and health fields and brings to his assignments a unique understanding of how organisations work from the inside.